Building Better Electronic Security Infrastructure in Illinois, Florida, and Virginia
Eliminate up to 90% of the cabling from your security and other communications infrastructure when you turn to our team at ANC. Our efficient cabling system helps reduce a significant portion of labor costs, giving you better value for your investment. Our wealth of knowledge in cabling allows us to work with just about any facility infrastructure in Virginia, Northern Illinois, and Southern Florida. We service, install, and maintain electronic safety equipment for hospitals, post offices, military facilities, and other commercial buildings. The equipment and solutions we provide include:
Credential and Biometric Access Control: Biometric security gives a layer of protection from bypassing traditional passwords that allow people to access areas. Get improved protection for your facilities with card access control technology from one of these companies:
AMAG Technology
Schlage/Vanderbilt
Galaxy
IEI
Linear
Allegion
Quintron
IEE Anti-Tailgating Technology
L1 Identity Solutions
Avigilon
Suprema
Closed Circuit Television: CCTV systems allow users to keep track of what is happening in areas where they are installed. This monitoring device also minimizes the risks of trespassing around your premises. Ensure the security of your facility with this video surveillance system from one of these providers: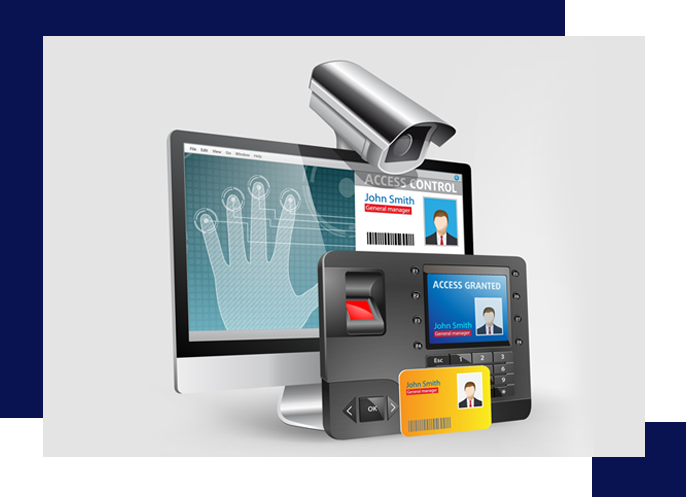 Communications, Sound, and Advanced Digital Solutions: ANC chooses industry leaders Aiphone and Zenitel/Stentofon for crystal-clear intercom systems—perfect for hospitals, schools, or other industrial buildings. Our specialty is advanced digital solutions applicable to hyper-path technology with hybrid infrastructure and custom client software development. For sound system installation, we specialize in products from TOA Electronics.
CAD Drawing Services: We offer comprehensive CAD drawing services along with your security integration. We'll help you visualize our plans for the installation of security equipment on your premises. Check out our downloadable sample CAD drawings here.
CAD drawings provide a more accurate model for our projects, allowing us to work faster and wiser—ultimately leading to quicker project completion. Contact ANC today for the installation of electronic security in your place of business.
Free On-Site Consultation
ANC provides on-site consultation to better assess the location that needs security integration. This is a free service for our clients so we can provide more accurate estimates regarding the project.